FogelBoo
New quartet without chords. From Bach to Bacharach. From captivity to freedom!
Andreas Andersson: saxophones, Fredrik Davidsson: trumpets and Peter Nilsson: drums.
Here's a piece that Peter brought to the table. It's credited to Joe Zawinul on a Miles recording.
Mats Ingvarsson's HOPE
Here's a tune from my album. With guest horns feat Claus Höjensgård. It's a waltz but still some kind of loose samba..
Almaz Yebio
Here's a home recording of Almaz Yebio, Krister Jonsson and me (on acoustic bass guitar..) of "For all we know":
Ola Åkerman EXPLOSION
Ola and I went to school together and has been playing together on and off since then. Here'e a picture that looks like it's from that era: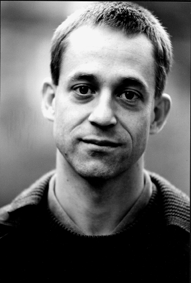 He was the one leading the way for me to discover jazz and such! Here's a tune from upcoming album. We recorded live, all in the same room and then I got the privilege to mix it. "Pure Gold":
Soul Quality Quartet
I usually describe "Sad Dettin" as some kind of ECM-funk though of course ECM was never involved!
A Bossa Elétrica
A track from our album "Do Norte". Originally a jazz tune of mine turned in to some kind of 3/4-samba with lyrics by Etel Frota in Brazil. Måns Mernsten did beautiful overdubs w diverse string instruments and the mix came out very well I think!
Mathias Landaeus
Mathias is a dear friend and we originally met when we were very young and had a funk band called "SEX ACT" actually.
We've been playing together many times since then and here's a live clip recorded by Swedish Radio of one of my favorite compositions of Mathias: "Love's got nothing to do with feelings" (He's written VERY many good tunes!!!) I'm subbing on bass and Karl-Martin Almqvist is playing tenor, Andreas Voegler & Ola Bothzén on drums & percussion.
Quintet
Realizing I had never played in the classic quintet format w trumpet and tenor + piano-trio I wrote some material and recorded a demo. We ended up w NO gigs.. I should have worked harder, I guess..
It's a stellar line-up though w Mårten Lundgren on trumpet, Jakob Dinesen: sax, Mathias Landaeus: piano and Karsten Bagge on drums. Here's a sad tune called Donationskortet. Enjoy! I like it a lot!!
Torbjörn Righard
I played on and mixed (together w Torbjörn) an album with Torbjörn Righard who is a dear friend and old musical companion.. A nice track: "Rain", from Torbjörn Righards "Silent Room":
Original music
If you need Original music for film/tv/advertising I will happily make draughts and come with suggestions. I can also produce recordings of covers in case you've already cleared the rights to use it!
Here is a collection of different productions where I've been responsible! Click around in it and get in touch if you want something (or something similar!)
Swing al Dente
How about some gypsy swing? w Swing al Dente: