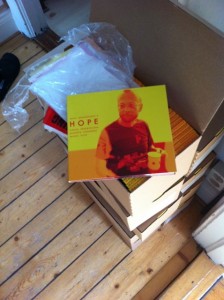 Today I received the hard copies of Mats Ingvarsson's HOPE album! I'm sharpening my teeth to chew in to the marketing business of this album of which I am mighty proud! Cover by Mattis Cederberg came out well (as expected).
I guess you would label it as jazz but we reach out inte fusion and R&B-land on some tracks. Listen to the snippets to the right!!
More info on release events will be posted but it looks like may 26!!